Welcome to The Apothecary Shops, featuring convenient drive-thru service at each location!
We are a locally-owned community retail pharmacy dedicated to providing personalized service at an affordable price. The Apothecary Shops are proud to be your source for all your pharmaceutical needs.
We offer a wide variety of services highlighted by conventional prescription filling, medication management, immunizations and much more. At The Apothecary Shops, you can count on personal attention provided by our caring, professional staff. Our expertly-trained pharmacists and friendly staff pride themselves on making sure your pharmacy experience exceeds expectations.
Visit us today and let us take care of you.
Our Services
We offer a wide range of services beyond providing medications. Here is a full list of what The Apothecary Shop offers:
Over-the-Counter
Pain Medication
Cold and Allergy Medication
Vitamins and Supplements
Oral Health Products
Feminine Hygiene Products
First Aid Items
Infant Care
Sunscreen and Bug Spray
Next Day Arrival for Over the Counter Product Orders (Check with staff for details)
Free Delivery & Mail-Out Services
We offer free delivery for prescriptions to our patients in the Pender, Emerson and Wisner areas along with mailout services, which has no location restrictions. Contact us today for details or to schedule your delivery service.
Medication Services
Multi-Dose Packaging
Medication Synchronization
Compounding
Immunizations
Medicare Open Enrollment Assistance
Medication Therapy Management
Durable Medical Equipment
Long Term Care Services
Cards & Gifts
Children's Gifts & Toys
Home Décor
Greeting Cards
Special Occasion Items
Seasonal Gifts
Jewelry
Our Pharmacy Locations
The Apothecary Shop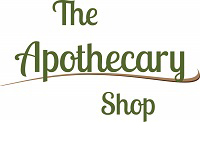 958 Wellness Way, Suite 2
PO Box 628
Pender, NE 68047
Contact:
Phone: 402-385-3350
Fax: 402-385-0155
Hours:
Monday – Friday: 8:30 a.m. – 5:30 p.m.
Saturday: 8:30 a.m. – 12 p.m.
Sunday: Closed
Emerson Apothecary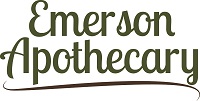 1003 Main St., Suite 2
Emerson, NE 68733
Contact:
Phone: 402-695-8100
Fax: 402-695-8115
Hours:
Monday – Friday: 9 a.m. – 5 p.m.
(closed daily from 12:30 p.m. – 1 p.m.)
Saturday: Closed
Sunday: Closed
Wisner Apothecary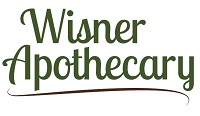 118 18th Street
Wisner, NE 68791
Contact:
Phone: 402-529-3550
Fax: 402-529-3552
Hours:
Monday – Friday: 9 a.m. – 5:30 p.m.
(closed daily from 12:30 p.m. – 1 p.m.)
Saturday: Closed
Sunday: Closed
Meet the Pharmacy Staff
Prescription Refill
Use our online refill form to easily refill your prescription.
Learn More
Download the RxLocal App
You can also request prescription refills through our convenient mobile app: RxLocal. Download it now on your phone's app download.
Scan this QR code to download RxLocal on your mobile device!